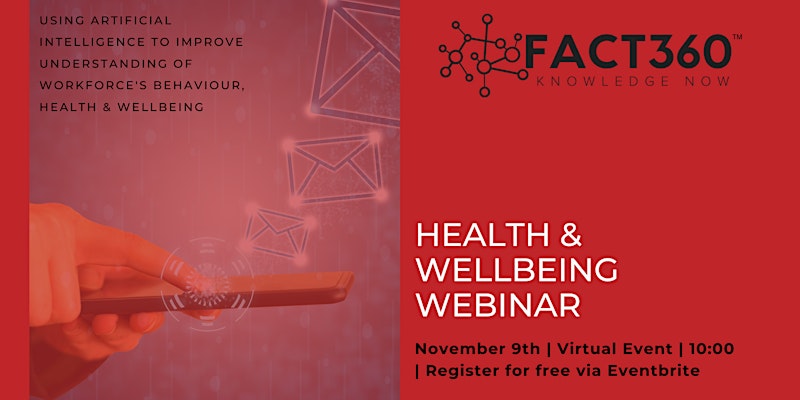 Health & Wellbeing In The Workplace
Tue, 9 November 2021 | 10:00 – 11:00 GMT
Join us virtually on Tuesday the 9th of November from 10:00 – 11:00 in our free webinar!
We will tell you everything there is to know about our leading-edge technology (artificial intelligence and machine learning) that focuses on the health & wellbeing of individuals and teams within businesses through these five key elements:
Work-life balance
Collaboration
Sentiment
Responsiveness
Participation
We look forward to welcoming you along and helping you manage the wellbeing of your organisation and, most importantly, your employees.
---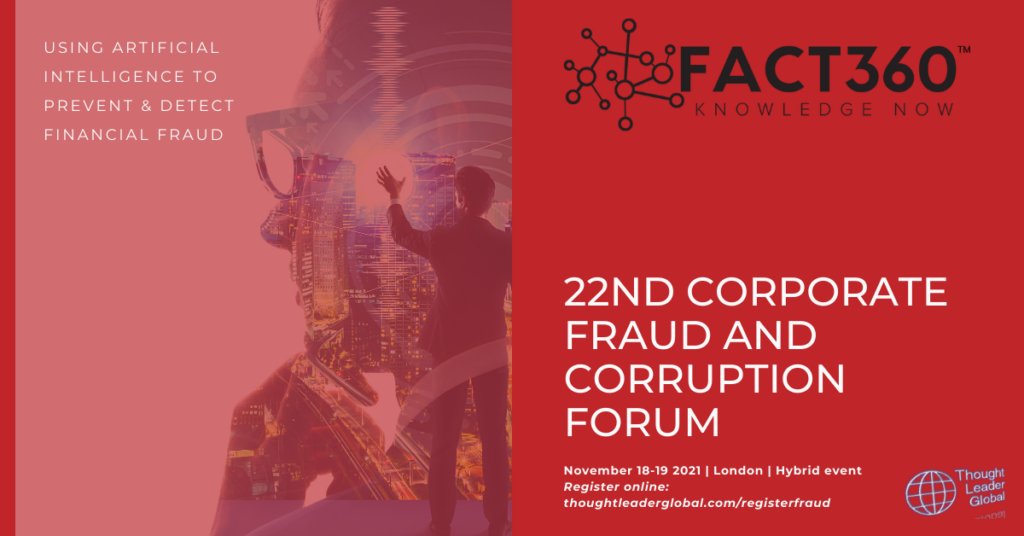 22nd Corporate Fraud and Corruption Forum
Mon, 18th & Tue, 19th November
The Corporate Fraud and Corruption event takes place on November 18th and 19th in London in a hybrid format, where attendees can join in-person or virtually. Andy Slater will be representing Fact360 to discuss how organisations and businesses can utilise Artificial Intelligence (AI) technology to prevent and detect financial fraud
---
ABI Autumn Forum – Seminar
Friday 21st January, 2022 | 12:50
Join Andy Slater at 12:50 on Friday 21st January as he discusses using the latest artificial intelligence (AI) and unsupervised machine learning (ML) technology to analyse communication networks. Fact360 uncovers information that is critical to your organisation or investigation – generating results that are impossible to achieve in other ways.
---