The flexibility of the FACT360 platform makes it suitable for any situation where the quantity and format of data means manual analysis is so impractical it is effectively impossible.
Whether you are considering real-time insider-threat monitoring; looking to transform your Early Case Assessment processes or assess your team's well-being, FACT360 will uncover the critical and actionable insight in your communication network.

FACT360 for Investigators
FACT360 can be used to reveal critical and insightful intelligence in any sector, it is especially useful for investigators.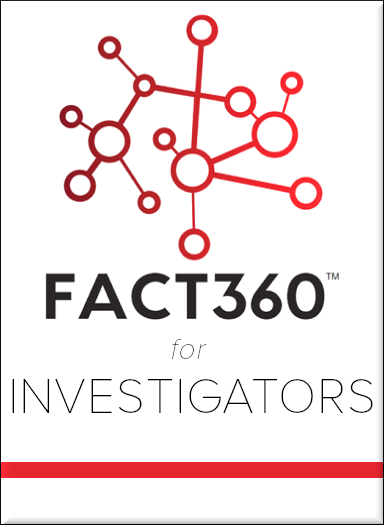 Widely used in fraud and insider threat incidents, FACT360 can act as an early warning system to identify risks as they arise but also be used to find key evidence during an investigation into a specific event.
FACT360 can also transform Early Case Assessment by analysing tens of thousands of items from multiple sources to identify the key documents and individuals within hours.
Ready to see what we can do for your organisation?