FACT360 combines significant commercial experience with leading-edge academic expertise to deliver world-class AI and unsupervised machine learning solutions. Learn more about the team's experience here: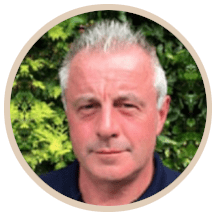 Paddy Lawton, Co-founder
Paddy has been building Big Data and AI driven software businesses for more than 20 years. In 1998 he founded Digital Union which was sold to Nasdaq listed VerticalNet in 2007 and then went on to establish spend360 which was sold in 2017 to Nasdaq listed Coupa Software (Nasdaq: COUP) . Paddy is a supporter of UK academic research from which the genesis of FACT360 was formed. He also has invested in, and sits on the advisory board of several international software businesses.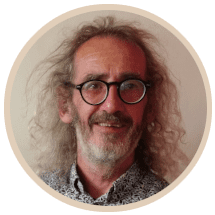 Dr John Howroyd, Co-founder
John started his career as a mathematician graduating from Oxford, PhD at UCL, postdoc at St Andrews and then joined Goldsmiths, University of London, as a lecturer in mathematics. At Goldsmiths he developed an interest in computer science and collaborated with a number colleagues to develop methods for program analysis.
When the mathematics provision at Goldsmiths ceased, Dr Howroyd decided to join the commercial world of software development and quickly rose to become the Head of Research for @UK PLC. Notably, developing an in house system to reduce fraudulent credit card transactions by 90% and co-developing a Spend Analytics system for NHS London from concept to delivery, where he led on devising new techniques for automatically enriching this data in a structured way using external data sources.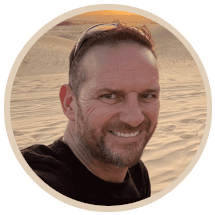 Andy Slater, Commercial Director
Andy's role as Commercial Director at FACT360 is to deliver the Global GTM and Sales function driving growth globally.
He has held a number of roles building out sales organisations and growing company revenues in both UK and across EMEA.
Most recently, as the VP and MD EMEA, he built out the revenue model and drove significant growth in the EMEA business at Actifio Inc, a US start up based out of Boston focusing on Data Availability and Business Agility. Prior to that he was the COO at a very successful UK based data and storage service provider.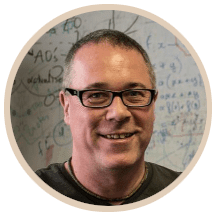 Professor Mark Bishop, Chief Scientific Adviser
Alongside his role as Chief Scientific Adviser, Mark is Director of TCIDA (The Centre for Intelligent Data Analytics) and Professor of Cognitive Computing at Goldsmiths, University of London.
At TCIDA Mark led teams that pioneered AI for fraud detection and B2B e-procurement; research deployed by the UK National Audit Office to identify £500m potential savings in the NHS consumable budget. Mark has won research funding in excess of £3m and published around 200 papers in the field of Cognitive Computing addressing its theory, application and philosophical foundations. He has been invited to advise on "AI policy" at the UN (Geneva/Turin/Birmingham), the EC (Brussels) and the UK (Westminster/Whitehall).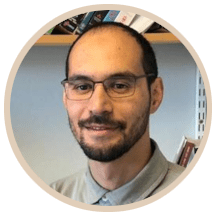 Abdelkarim Alfalah, Chief Product Officer
As Chief Product Officer, Abdelkrim is responsible for productising Analytics technology from concept and prototyping all the way through to production. His focus is on Business Data Analytics and Data Visualisation, in addition to leveraging Agile Methodologies when managing the product lifecycle.
Prior to his role as of CPO, Abdelkrim worked in the French telecoms industry for 10 years as a Consultant, Business & Data Analyst and Project Manager responsible for supporting Data Migration Projects building and updating OSS and BSS Systems. He also worked as Associate Lecturer in Mathematics and Research Associate at The Centre for Intelligent Data Analytics (TCIDA), Goldsmiths University of London, UK
Abdelkrim holds MSc in Engineering from ENSEEIHT (Toulouse, France) and MSc in Law, Economics and Management from CNAM (Paris, France).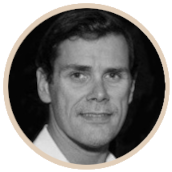 Miles Marshall, Partnerships – South Africa
Miles is an experienced Chief Technology Officer with a demonstrated history of working in the information technology and services industry and he is responsible for developing partnerships with South African organisations.
He is a skilled in Software & Application Development, Dev Ops, Project Management, Digital Strategy, Search Engine Optimization (SEO), Negotiation, Business Planning, and Operations Management.